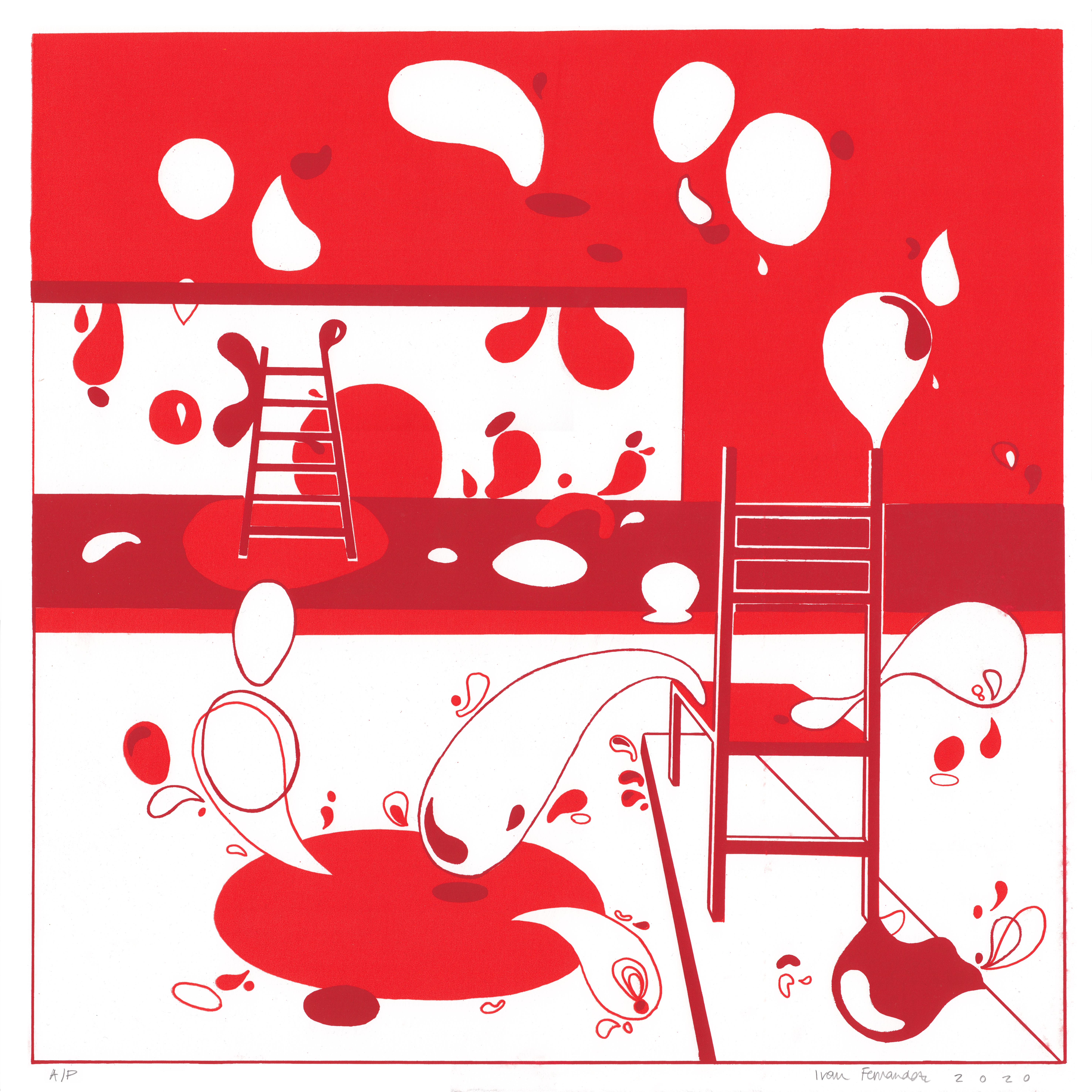 "A bigger splash: Presence and absence" 2020
Screen printing on 310 gr paper,
Edition of 50, 50x50 cm

An interpretation of David Hockney's "A bigger splash", this work is a study of composition, presence and absence. Fundamental elements of the original artwork are replaced by recurring icons explored in Ivan's work, such as three-dimensional representations of objects and a two-dimensional treatment of colour.

Despite the monochromatic nature of the piece, the material quality of the original work is translated into different representations of positive and negative space, perspective, shadows, layers and figurative elements. In play with each other, these individual features represent a whole and unique position in relation to the original work.

Edition of 50 screen printed by hand in Stockholm.
Signed and numbered.