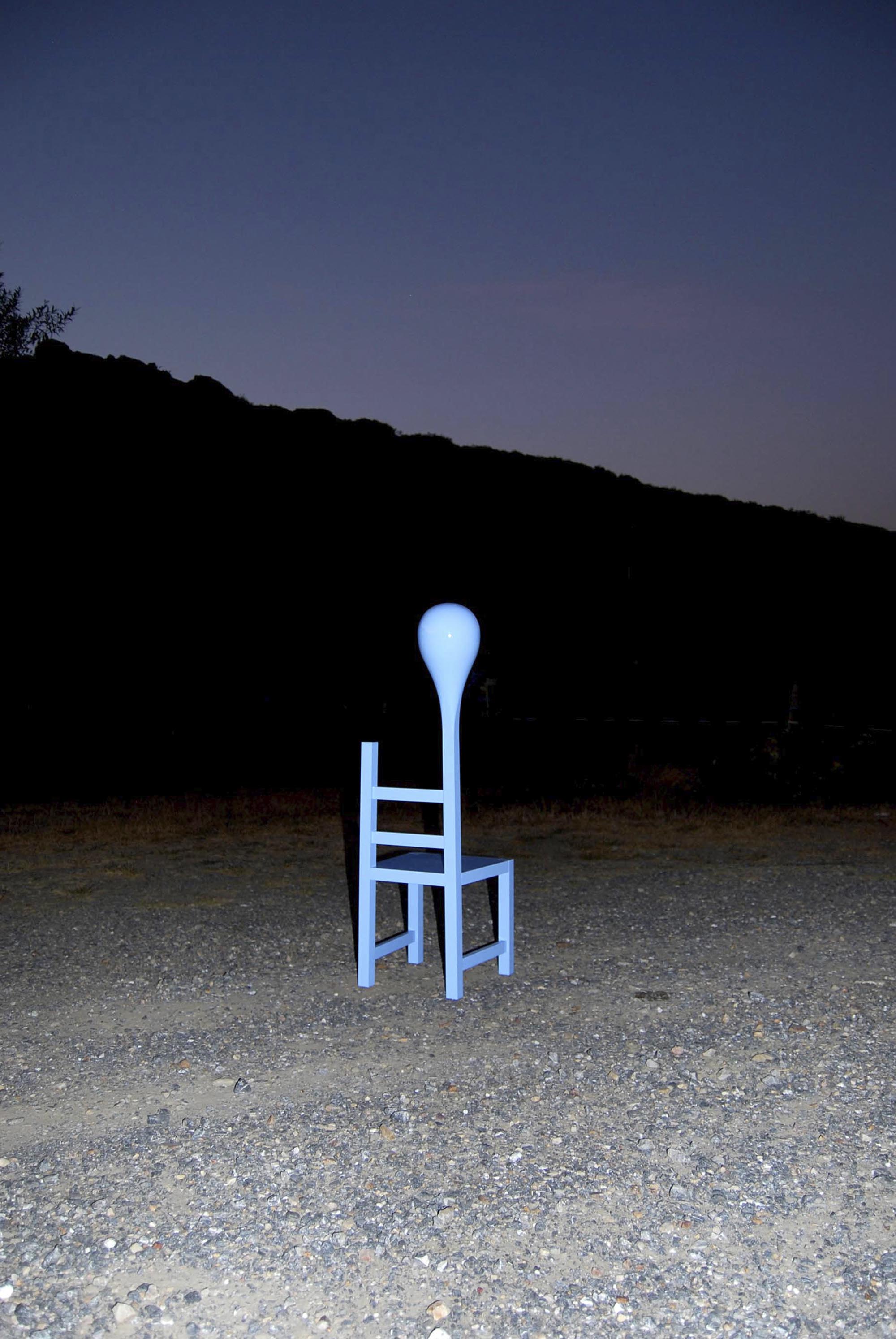 The balloon chair is a rare object, halfway between a furniture piece and a contemplative sculpture. Shot in different sceneries and conveying different emotions, the relation to the background enhances again the graphic component of the piece and the strength and power of the silhouette. Things are not always what they seem... or perhaps they are?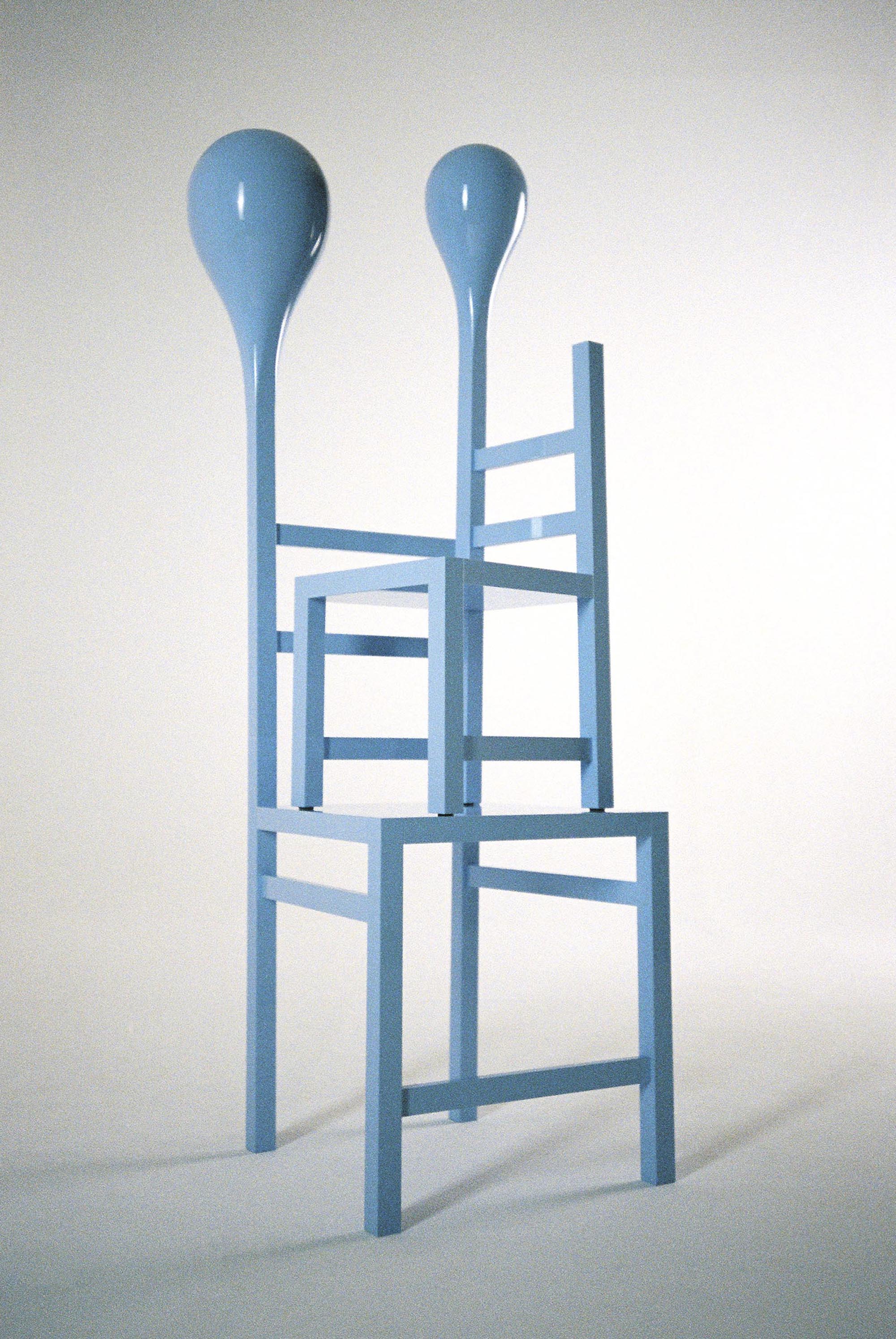 PRODUCT SHEET

DIMENSIONS — 400 mm x 400 mm x 960 mm (W x D x H mm).
WEIGHT — 4 kg.
MEDIUM — Main structure, legs and backrest in beech wood. Balloon in massive ayoús wood, manufactured by hand in a woodworking lathe. 100% Hand-made in Spain.
FINISHES — High gloss polyurethane lacquer. Pantone 1805.
Original piece. Design by Iván Fernández. Design patent registered.
Intellectual Property Certificate of Registration, 2020. First prototype, 2020. Production year, 2021.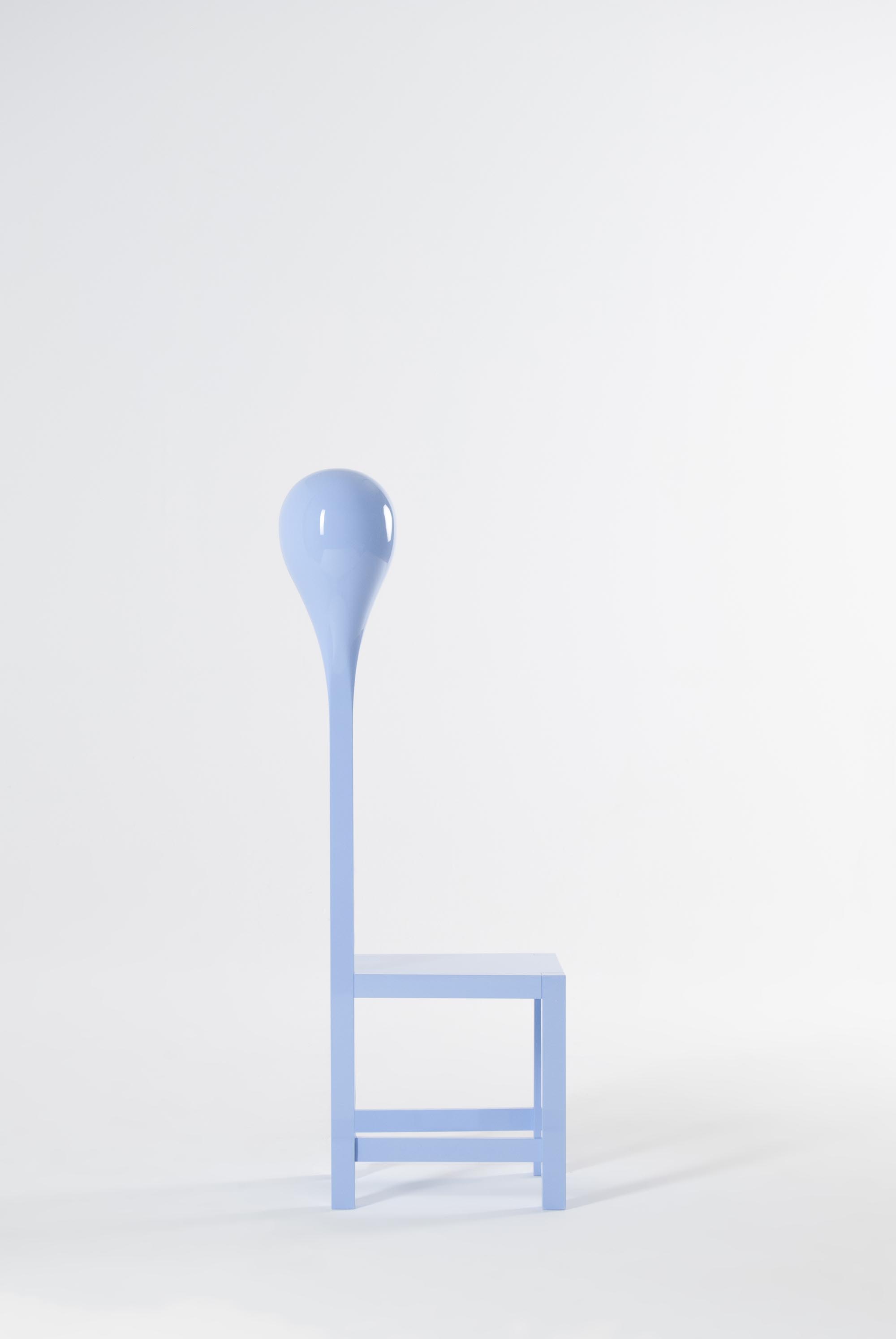 ABOUT THE COLLECTION

Based on the furniture paintings, the balloon chair morphs into different shapes, sizes and colours. These investigations are part of the I AM NOT A CHAIR project, which concept comes from the contrast between uniqueness and belonging to a group, and how those tensions shape you in different ways - you look for protection but want to stand out.

MORE